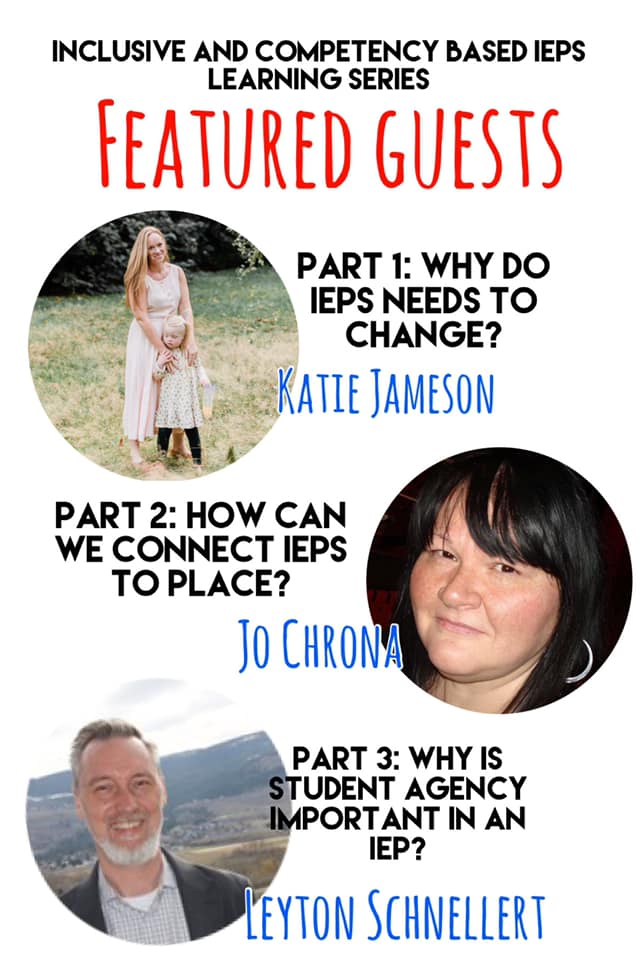 In this series participants will hear different conversations and presentation about the power, process, and stories surrounding inclusive and competency based IEPs. Listen to Shelley Moore connect with various experts and speakers regarding the topic. Each webinar below was released monthly, and we are happy to announce that we have access to them all as an archive. We will add them to the list below as they occur.
The webinar series supports participants, through conversation and frameworks, in how to construct and use competency based IEPS with students, parents, and educators.
Please notice the attached slides and resources are posted just above each archive recording in each post. Also see this page for further documents to support IEPs in SD61: https://supportforlearning.sd61.bc.ca/staff-resources/iep/ 
Schools who participated in inquiry projects and involved in the learning series in 2020-2021: Lansdowne Middle, Monterey Middle, Oaklands Elementary, and Willow Elementary School staffs.
Inclusive and Competency Based IEP templates:
MYED ICB-IEP  – Fillable PDF Template – (Download and open with adobe)
ICB – IEP – Template – Microsoft Word
MyEd – IEP – Template – Microsoft Word
_____________________________________________________________________________________________________________________________________________________________________
Please connect with your principal or vice-principal for the password for each posted archive below.
Click Below for Session Archive and Resources

This content is password protected. To view it please enter your password below: Password: ...
Read more
About Shelley Moore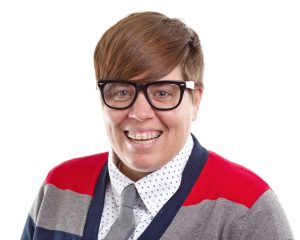 Originally from Edmonton, and now based in Vancouver, British Columbia, SHELLEY MOORE is a highly sought-after teacher, researcher, speaker and storyteller and has worked with school districts and community organizations throughout both Canada and the United States. Shelley's presentations are constructed based on contexts of schools and communities and integrate theory and effective practices of inclusion, special education, curriculum and teacher professional development. Her first book entitled, "One Without the Other" was released in July 2016 to follow up her TEDx talk. Shelley completed an undergraduate degree in Special Education at the University of Alberta, her masters at Simon Fraser University, and is currently a PhD candidate at the University of British Columbia.
For more information about Shelley visit:  blogsomemoore.com/ or on twitter as @tweetsomemoore and Instagram as @fivemoreminutes