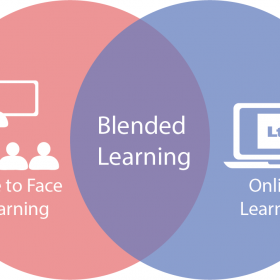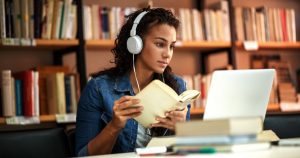 This website is designed to organize all the SD61 Secondary-focused support resources for blended learning opportunities. Please note that this website will be added to and updated as new Ministry of Education and/or Greater Victoria School District guidelines and resources are released.
Latest update: June 25, 2020
Guiding Documents to Support Remote Learning at Secondary
Guiding Principles to Support Remote Learning at Secondary
Limit your expected student work time at home to a maximum of

3 hours per week

for semester courses and

1.5 hours per week

for linear courses.

Keep in mind, access to technology, parental support and quiet work space will vary from student to student. Consider developing opportunities that are flexible and accessible for all students. 
Streamline your remaining lessons and learning opportunities into the essential curricular competencies (skills) students will need for success in the course. Ideally, this work can be done collaboratively with your departments. If applicable, consider the essential skills required for transition into the next grade level of the course as well.

You do not need to cover all of the remaining learning standards for each course.
Try to prioritize learning standards that may have a social-emotional and/or physical literacy connection. Supporting student mental health and personal wellness should be a priority for all subject area teachers.
Reference district resources, i.e.

Secondary Snapshots

, school or

district websites

, and forward them to students. These often identify community resources and strategies connected to mental health and wellbeing.
Do not try and replicate your regular classroom routine, schedule, and timeframes at home. Students and families are juggling all sorts of challenges and remote learning should be as flexible, accommodating, and inclusive as possible.
Be clear about your expectations of student work and availability. Be clear about how you will be communicating with students and your expectations for them to communicate with you. 
Use consistent routines students can rely on.  These could include set days and times you are available for help sessions, communication of assignments, submission of student work, weekly class communications etc.
Take time to familiarize your students with the virtual learning and meeting tools you use.  Understand that it is not enough to simply assign tasks and expect students to do them. Set digital classroom norms and expectations. Create weekly agendas and be sure to share them with students to stay on track. Check in regularly to identify what is working and what needs improvements.
Plan your activities to include both online and offline work. Do not rely solely on synchronous learning activities, i.e. you and the students connecting in real-time. Consider how you can share a question or provocation that stimulates student thinking and curiosity. How can they respond to this at a time convenient to their schedules?
We are all professionals working outside of our comfort zones, and like many of our students, some of us will encounter more challenges than others. It's okay to feel that you are not a distance learning expert if you've never done this type of teaching before. Let your students know that this is new territory for everyone and that you're all learning and making mistakes together. Work with every connection that you have available to you (colleagues at work, family, friends) to help you to feel secure working from home.
Take time to identify your unique strengths and draw from those. If you play music, consider how to continue to share this with your students. If you are a great storyteller, consider how you can share your stories remotely with students. This will also maintain a sense of comfort and familiarity for you as we navigate these new experiences.
Indigenous Education Resources
*NEW*
These resources have been developed by the First Nations Educational Steering Committee (FNESC)
Support Families: Suggestions for Learning at Home
Continuous Learning Resources 8-12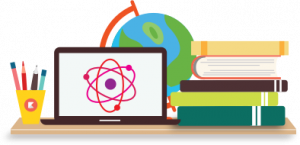 Subject Specific Resources
We have listed some subject specific resources on our Home Learning Support page. In addition, the Sooke District (62) has come up with an extensive list of subject specific resources for Secondary.
With the breadth of subject areas and specialized expertise at the Secondary level, we will curate a Secondary school vetted resource list based on suggestions and recommendations from subject area teachers currently using these resources in their classes.
If you have a resource you are using for remote learning that you would like to share with other same-subject colleagues in our district please send us your recommendation using the link below. Submissions will be posted here in the days to come.