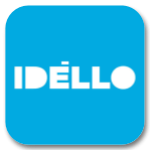 What is Idéllo?
Idéllo is an online platform with over 13,000 video resources, lesson plans, thematic folders and pedagogical resources in French. Videos cover all subject areas from kindergarten to grade 12 and beyond.
The school district will purchase a license for each French Immersion and Core French teacher who would like to use it with their students. To request an account, please  fill out the following form here .
In the meantime, you can visit the Idéllo website and create a free account to explore the platform and resources  (free account is without pedagogical tools and class sharing options).
Webinars :
Idéllo has online webinars to introduce SD61 teachers teachers to how to use the platform with their students and to explore resources suitable to each level. You will find below archived webinars offered for SD61 teachers, as well as supporting documents to help teachers create their account and explore resources at their level.
Click links below for slide decks:
Idéllo presentation Core French 5-8
Présentation Idéllo: immersion française élémentaire 
Présentation Idéllo immersion française 6e à 12e
Please do not hesitate to contact Madeleine Challies (SD61 FRIMM Coordinator) if you have any questions about this resource
_________________________________________________________________________________________________________