Welcoming students back into school buildings provides educators with an opportunity to determine how instruction can happen using a blend of in-class and remote learning strategies.
If teachers start by planning remote learning first, those activities can be used during face-to-face instruction, along with adaptations for students who need additional support and extensions for children of Essential Service Workers who attend for additional days.
Below are resources & activities that can be used when planning for both remote and in-class learning. You may also want to check out our Considerations for Reopening Elementary Classrooms
This site was last updated on June 16, 2020

Social-Emotional Learning  & Core Competencies
Every SD61 elementary school has a Second Step kit to support social-emotional learning; the program also includes many online components. Connect with Marnice Jones, the Healthy, Safe, and Caring Schools coordinator, if you need help accessing the digital resources for your students.
Be Like the Eagle Support for SEL and physical distancing

English Template for a Gratitude Scavenger Hunt (SD 69)
French Template for a Gratitude Scavenger Hunt

21 Day Kindness Challenge (Physically Distanced Version)
Kindness Ninja Inquiry Workbook 
French Kindness Ninja Inquiry Workbook

Be Like Ishi – BC Kids Sharing Positivity
Lesson Plan: Gratitude Photo/Art Project 
8 Activities to Foster Gratitude with Children & Youth
Sample Memory Project for Primary Students – (SD69) 
Sample Memory Project for Intermediate Students (SD69)
K-5 Competency-based Lesson Sets (SD36)
30 Day Walking Challenge with Connections to First Peoples' Principles of Learning (SD36)
Creating Class Communities Remotely
Keep Learning BC – French Language Resources
Open School Quebec – French as a Second Language Elementary Resources
Canadian Parents for French Early Learning Activity Book

Monthly French as a Second Language Family Activities


Physical & Health Education
Games with Physical Distancing
YGym – Virtual Physical Activity for Kids
Astronaut COVID Training Game for Social Distancing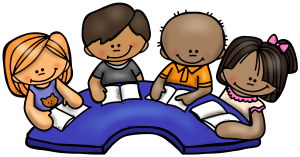 Literacy
POPEY K-3 Literacy Home Learning Resources (BC Provincial Outreach Program for the Early Years)
Video – How to Support Children Learning to Read at Home – with thanks to Mrs. Glover & Mr. Pantaleo
Story Studio – tips & resources to support young writers at home by this excellent Victoria non-profit
Low Tech/No Tech Remote Literacy Ideas
SD61 Elementary Library Website
 SD61 Elementary Library Website French Immersion Resources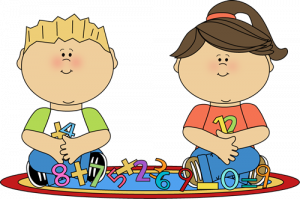 Numeracy
Outdoor Math (BC Numeracy Network)
Indigenous Stories with Math (SFU)
'Talking Math' Slides & Activities by Grade Level
Downloadable Weekly Math Lessons by Grade Level for Home & School (Janice Novakowski)
Remote Learning Math Activities by Grade Level (Fawn Nguyen)
SD61 Power of Ten Primary Math Projects
SD61 Power of Ten Intermediate Math Projects
Three Act Math Tasks (Dan Meyer)
Esti-Mysteries (Steve Wyborney)
How to Access Nikki Lineham's Educating Now – for SD61 Staff
Parent Information for Supporting Math Learning at Home
Figure This – Fun Math Problems and Challenges
Free Math Apps (Number Frames, Number Lines, Fraction Models, Clocks . . .)
Youcubed – Great Math Teaching ideas from Jo Boler et al
N-rich – Teacher Support, Student Tasks
Desmos – Teacher Support and Student Tasks
Numeracy Planning Considerations
Essential Ideas in Math Pre K- grade 2 (What's key for students to learn)
Essential Ideas in Math Grades 3 – 5 (What's key for students to learn)
Math Curriculum Competencies K-5 Overview

SD61 Examples of Remote Learning
Many teachers are using FreshGrade and Google Classroom as their access points for remote learning. Some have chosen to add a website or a YouTube channel to support large file uploads. You can see some examples below.
If you need support for creating and maintaining a digital platform, please visit the SD61 Tech for Learning Distance Learning Site
Thanks to those teachers who volunteered to share their sites. If you have examples of remote learning to share, please send them to learningteam@sd61.bc.ca
Kindergarten Remote Learning with Mrs. Shortt
Grade 1 Remote Learning with Mrs. Cullen, Mrs. Haymes, & Mrs. Michael
Grade 2-3 Remote Learning with Mr. & Mrs. Marta
K-5 Music Learning with Mrs. Jones
Grade 4/5 Remote Learning with Mrs. Kivell – in collaboration with Mr. Mitchell & Mrs. Johnson
French Immersion Classes
La maternelle avec Mme. Rebecca: Video Sample #1 and Video Sample #2
Grade 4/5 FRIMM  Remote Learning with Mme. Clausen & Mme. Rolston