Middle School Writing Series – Cohort B Session 3
Middle School Writing Series – Cohort B Session 3
June 12, 2018 @ 8:30 am

-

12:00 pm
Goal: To  build a writing community where all students see themselves as writers.  In this workshop series we will explore the writing process, guided by assessment for learning strategies, with practical examples.
Facilitators: Seanna Hyndman, Stacey Burke and Vicki Roberts
Teachers attending the series will be encouraged  to review and share new  information with their school based colleagues.
Cohort

Schools

Dates to attend

Location

Cohort A

Glanford

Gordon Head

Central

Rockheights

Shoreline

Colquitz

Wed April 11th

 

Wed May 9th

Wed June 13th  8:30-12:00 each day

Tolmie Board Room

Cohort B

Lansdowne

Monterey

Arbutus

Cedar Hill

Friday April 6th

   

Friday May 11th  

Tues  June 12th     8:30-12:00 each day

Uplands

Conference Room
Location: SD61 School Board Office – Tolmie Boardroom – 556 Boleskine Road.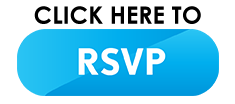 Note: You only need to register once, not for each individual date in the series
Download the poster in .PDF format here