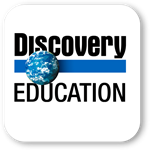 What is Discovery Experience?
Discovery Experience is a flexible K-12 learning platform, that provides over 200,000 resources including high-quality content, ready-to-use digital lessons, unique collaboration tools, and professional learning resources. It is built for all learners, grade levels, subject areas, and interests. Resources include grab-and-go lessons, student activity videos, and over 1,000 templates and research-based strategies—all ready to use with students in-person or remotely.
Included in the discovery experience, is Discovery Studio. This is an authoring tool gives students and teachers the power to build their own lessons and presentations. Further, students can demonstrate their understanding no matter where they're working and teachers can quickly check for understanding and assess learning gaps. Culturally authentic material and additional supports like closed captioning, video transcripts, translation options, and text-to-speech help you make learning accessible in an equitable way for diverse learners and adapt content to specific student needs.
For additional information please see Discover Education Website
What is the Discovery Science Techbook?
Discovery Techbook is a digital textbook series found within Discovery Experience, and is built from scratch for today's learners and current outcomes, engages students with dynamic, multimodal content and an inquiry approach. Employing the latest techniques in formative learning, data, and motivation, Techbook includes robust professional development to ensure success with digital transition.
Starting in Jan 2021 schools will have the opportunity to explore these two paid products in a free trial that may extend into next year.
If you would like to have a sneak peek into the product Discovery Experience, please go to:
Sign up with district email

Use code

6546-7A6B
Connect with Dave Shortreed if you are interested in participating in a learning series to support this pilot.
Teachers participants, along with teacher lirbarians, from Glanford, Arbutus Global, and Lansdowne South are all involved in a pilot phase and evaluations this year. (2020-2021)