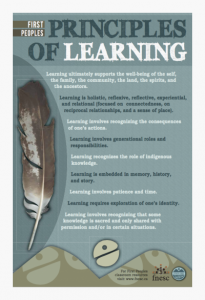 Background and Context
In addition to the local Esquimalt and Songhees people, BC is the home for 203 First Nations bands whose languages represent 17 distinct linguistic groups. This diversity means that there traditionally has not been one homogenized expression of educational principles as there might be in a single group of Indigenous peoples; however, there are still strong similarities in the ways of knowing and learning, and commonalities in cultural constructs and worldviews among Aboriginal peoples that could serve to enhance the public education system for all students, and these are found in the First Peoples Principles of Learning (FPPL).
Because these principles of learning represent an attempt to identify common elements in the varied teaching and learning approaches that prevail within particular First Peoples societies, it must be recognized that they do not capture the full reality of the approach used in any single First Peoples society
Provincial & Local Resources
SD61 Specific Resources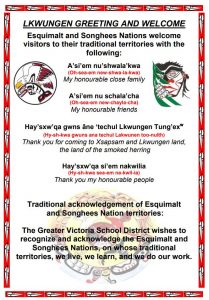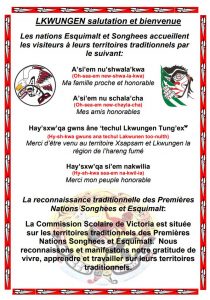 Local Territory Acknowledgement (English)
Local Territory Acknowledgement (French)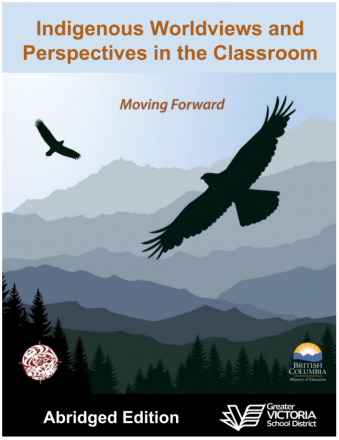 Indigenous Worldviews & Perspectives in the Classroom: Moving Forward (Abridged PDF)
This document is a condensed, quickly accessible version of the larger Aboriginal Worldviews & Perspectives: Moving Forward ministry document. This is an ideal document to include in school based pro-d and will give teachers an accessible guide to determining how to embed these perspectives within their teaching.
SD61 First Peoples Principles of Learning for Teachers (.PDF)
This document represents the thoughts, experience and research of various First Nations and Metis elders, teachers, students and academics. It was produced by the Aboriginal Nations Education Division (ANED), Greater Victoria School District #61 (2017). It is intended to be a guide to conversation and to exploring new perspectives and practices. As such, it will grow and change, as knowledge always does.
Aboriginal Drumming Songs (Google Folder, requires your SD61Learn.ca account to login)
Aboriginal Nations Education has been working to support the district music and choir teachers to weave traditional Aboriginal music and drumming songs into our music curriculum.  We have finalized the cultural protocol with three members of the Vancouver Island Nations for the rights to teach and sing their traditional composed songs in our school district.  The three singers and composers are Bradley Dick, Lekwungen/Mamalilikala, Jessica Sault, Nuu chah nulth and Gigalis Avery Nelson, Dzawaitaneuk/Snuneymux
---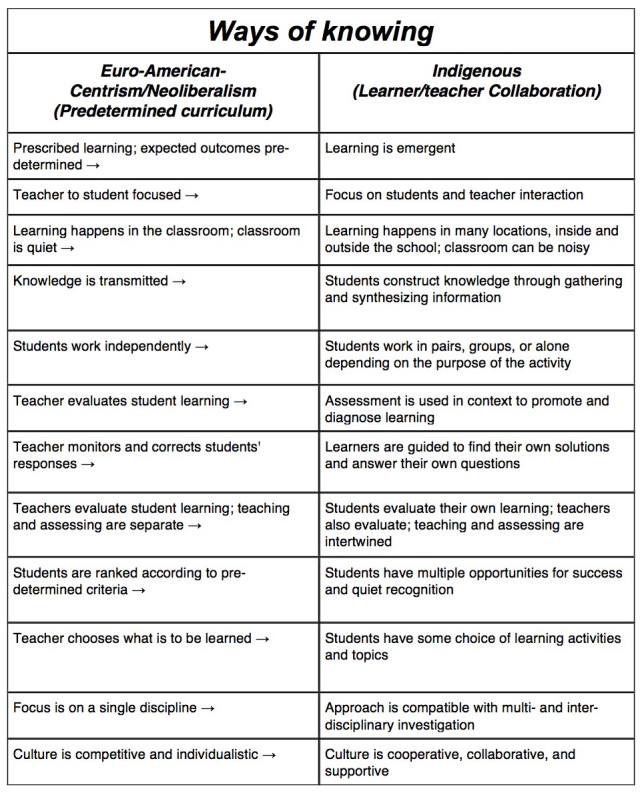 Community Resources
Sierra Club Outdoors K-8 (see .pdf brochure)
Royal BC Museum – Eagle Program