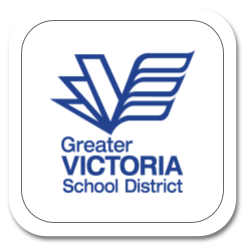 9:00am – 11:00am
Please connect with your school Principal/Vice-Principal and/or ProD committee when registering for one of the following choices offered on Nov 12th ProD.
1. Connecting SEL & Mental Health – The why that drives this work
Facilitated by members of the District Team
This session is for Secondary staff teams who participated in our MHL Train the Trainer sessions last spring or other interested individuals.
You will explore and surface: connections between SEL and Mental Health, and examine why creating a strong SEL/Mental Health Literacy foundation in our schools is essential what teams are currently doing in their schools.
There will also be time to collaborate and plan for next steps.
2. Creating Culturally Responsive Learning Environments
Facilitated by Carolyn Roberts
In this highly interactive seminar, we will be unpacking how the western colonial education system has shaped and formed our understanding of the colonization of Canada, including the impacts it has had on Indigenous people. Within these conversations it will give you the opportunity to deepen your understandings of the single sided colonial narrative that is deeply embedded in the national consciousness and the school curricula. This workshop will plant seeds for you to become an advocate for honouring and supporting Indigenous students and voices within the educational system as well as supporting your learning on how to decolonize your teaching practices inside and outside the classroom.
3. Assessment:  Scaffolding a Partnership for Equity and Agency in Learning
Facilitated by Trevor Mackenzie
Student Centered Assessment Beliefs and Strategies
Trevor MacKenzie deepens our understanding of assessment with a lens on supporting learners in understanding where they are in their learning and where they need to go next in their learning. In this highly engaging session, you will participate in activities that align learning standards with reflective exercises to empower students in understanding themselves as learners. You will explore assessment activities that are infused with student voice aimed at transforming grading practices to move beyond merely providing students with a letter grade or percentage score and shift focus on providing feedback to inform students and propel learning.
You will explore questions like these:
How can we embed cooperative learning strategies to help students share their understanding and move towards doing rather than merely knowing?
How can we facilitate assessment exercises and conversations more consistently in our classrooms and in our teaching time so students take on a more authentic role in the assessment process?
How can we encourage our learners to take on this new role in the classroom? And how can we inform parents to create capacity and support in this assessment transformation?
How can we facilitate meaningful conversations in student/teacher assessment conferences?
How can we strike a balance in our formative and summative assessment practice?

About the Presenters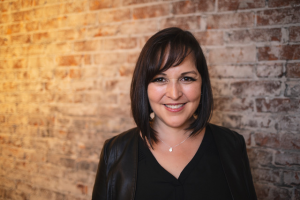 Dr. Carolyn Roberts uses her voice to support Indigenous resurgence through education. She is a Coast Salish woman belonging to the Baker family from Squamish Nation and the Kelly Family from the Tzeachten Nation. Carolyn is an Indigenous academic working in the Faculty of Education at Simon Fraser University as a Faculty lecturer and Indigenous Pedagogies Teaching Fellow. Carolyn is also a doctoral student in education  working on Decolonizing Teacher Education and Anti-Racism. She has been an educator and administrator for over 20 years in the K-12 system. Carolyn's work is grounded in educating about Indigenous people and the decolonization of the education system. She works with pre-service teachers to help build their understandings in Indigenous history, education, and ancestral ways of knowing, to create a brighter future for all Indigenous people and the seven generations yet to come.
To learn more about Carolyn Roberts visit www.carolynroberts.net
Trevor MacKenzie is an experienced teacher, author, keynote speaker and inquiry consultant who has worked in schools throughout Australia, Asia, North America, South Africa and Europe. Trevor's passion is in supporting schools in implementing inquiry-based learning practices. He is a highly regarded speaker known for his heart felt storytelling, kind demeanor, and student-first philosophy.  Trevor's recent book is called Inquiry Mindset Assessment Edition – Scaffolding a Partnership for Equity and Agency in Learning.
To learn more about Trevor visit trevormackenzie.com  Twitter @trev_mackenzie Instagram @tntmackenzie