Engaging All Learners In The Middle Years
Greater Victoria School District would like to invite educators in BC to join in a shared conversation about engaging all learners in the middle years. This three-part webinar series will be hosted by Dr. Leyton Schnellert with a guest appearance by Shelley Moore, and visual representation by Kristen Weins.
Districts and schools are invited to gather a team of educators to live-stream the event together in local groups. Our goal is to facilitate meaningful, practical and local conversations while simultaneously furthering a Province-wide dialogue. Some of the footage may be archived for future use.
Click here to download a printable PDF poster 
________________________________________________________________________
Archived Webinars
The following 3 video segments are from the first of 3 webinars series.
Webinar #1 ( Nov 28th 2019)
Video Segment #1 – Video Link – Middle Years Philosophy and Practice
Video Segment #2 – Video Link – Valuing young adolescents – being prepared
Video Segment #3 – Video Link –Developing Identity and Voice – Guest speaker: Vicki Roberts, Educator from Greater Victoria School District #61
Resources for Identity Unit (Created, assembled and shared by Vicki Roberts)
_________________________________________________________________________
Biographies
Leyton Schnellert, PhD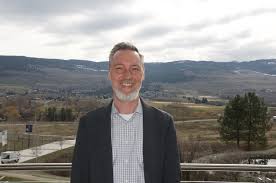 Leyton is an associate professor in UBC's Department of Curriculum & Pedagogy and Eleanor Rix Professor in Rural Teacher Education. He focuses on how teachers and teaching and learners and learning can mindfully embrace student diversity and inclusive education. Dr. Schnellert is the Pedagogy and Participation research cluster lead in the UBC Institute for Community Engaged Research and co-chair of BC's Rural Education Advisory Committee. He has been a middle- and secondary-school classroom teacher and a learning-resource teacher for grades K–12. His books, films, and research articles are widely referenced locally, nationally, and globally.
For more information about Leyton visit: leytonschnellert.com/ or on twitter as @LeytonSchnell
Shelley Moore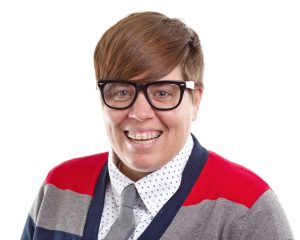 Originally from Edmonton, and now based in Vancouver, British Columbia, SHELLEY MOORE is a highly sought-after teacher, researcher, speaker and storyteller and has worked with school districts and community organizations throughout both Canada and the United States. Shelley's presentations are constructed based on contexts of schools and communities and integrate theory and effective practices of inclusion, special education, curriculum and teacher professional development. Her first book entitled, "One Without the Other" was released in July 2016 to follow up her TEDx talk. Shelley completed an undergraduate degree in Special Education at the University of Alberta, her masters at Simon Fraser University, and is currently a PhD candidate at the University of British Columbia.
For more information about Shelley visit:  blogsomemoore.com/ or on twitter as @tweetsomemoore
Webinar Series Information
| | | |
| --- | --- | --- |
| Nov 28th | Feb 19th | April 1st |
| Middle Years Philosophy and Practice | Self-Regulated Learning | Valuing and Embracing Diversity |
| Valuing young adolescents – being prepared | Varied and On-going Assessment | Learning and Teaching in Multiple Ways |
| Developing Identity and Voice | Challenging, exploratory, integrative and relevant curriculum | Engaging All Learners in the Middle Years |
Each webinar will go live with the link at 3:15 pm PDT and will be broadcasting at 3:30 pm PDT to allow audio checks.  Leyton will be live with the group at 3:45pm PDT.
Register to receive the link to the webinar below