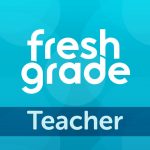 Consent Forms and Process
Print and collect these consent forms and hand them to your office staff to activate their student accounts using Tools for Schools.
Reminder: This consent is not collected yearly will be considered valid from the date it is signed until which point the student named below is no longer a student within SD61, or permission has been withdrawn. It is recorded and indication in the Tools for Schools app.
Getting Started with FreshGrade Classic
1. Add Learning Evidence to Student Portfolios.
2. Share a Highlight with Parents via email.
3.  Access the Gradebook
4. Invite Parents
5. Invite Students
6. Send an Announcement
7. Customize Your Gradebook
8. Invite a Colleague
School Based FreshGrade Guidelines in SD61
Other Resources from SD61
Creating a Summary Report for Report Cards
Additional FreshGrade Resources
Curricular Competencies for
Curriculum Grids – K-9 – Sorted by Subject and Grade
Curricular Competencies – I Can Statements – Grade 4/5 (M.Zuyderduye)
Curricular Competencies – I Can Statements – Grade 6-8 , including FRIMM (Lansdowne Staff)
Visit the Online FreshGrade Learning for Teachers page that includes free courses on everything from Assessment for Learning practices to making your learning visible using digital tools.